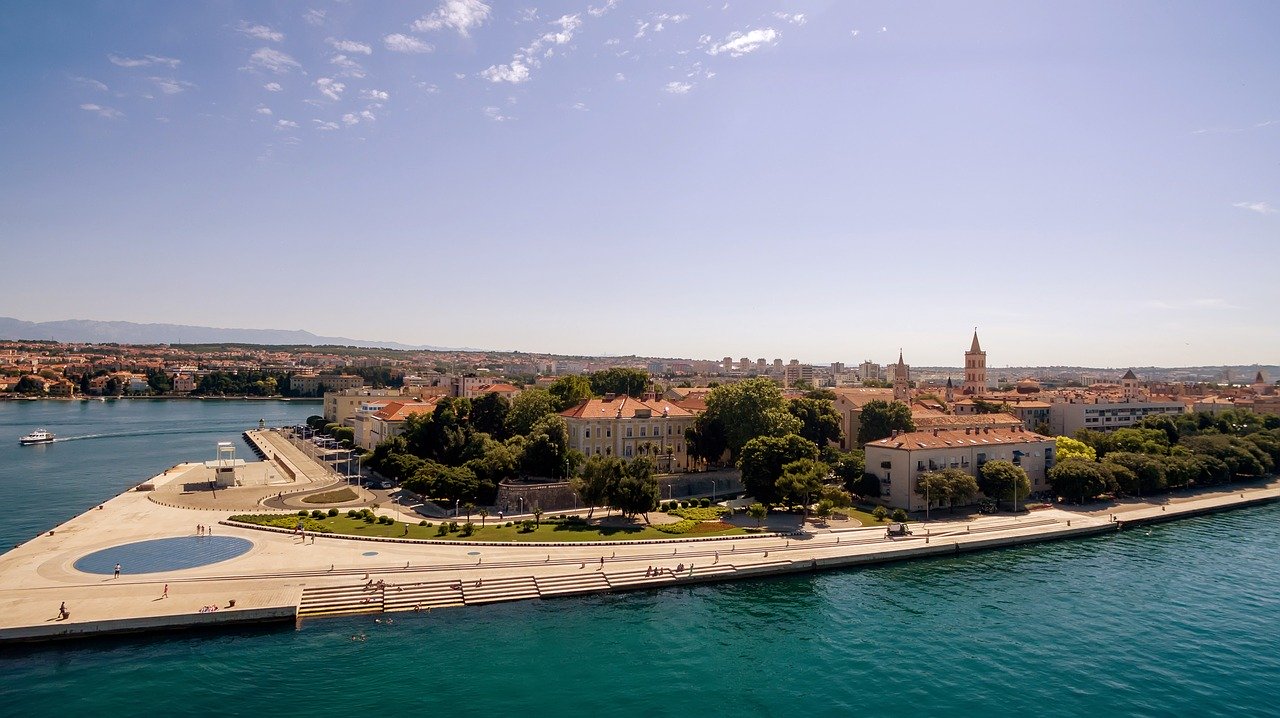 Zadar is capital of Zadar county and was named as the European best destination. It's a city that echoes in history, beautiful and interesting sites, many restaurants and bars, and beautiful beaches and sea is there to make it more special.
The Sea Organs and the Greeting to the Sun make Zadar unique. Organs placed in steps, lowering into the sea, are in Zadar's seafront.  Waves push the air in and out of the 35 pipes under the steps and make sounds, just like the real organs. It's the music that sea is playing. Only few steps away you'll find the famous Greeting to the Sun that consists of hundreds of glass boards with solar modules that represent a symbolic communication with the nature and the Sun.
Church of St. Donat is the symbol of the city. Built in early Byzantium architecture in early middle ages it's special because of its acoustic characteristics and that's why it's often used as a venue for Musical evenings.
Zadar can offer something to everyone. Gastronomy lovers will enjoy rich marked filled with homemade produce and fresh groceries as well many restaurants, cafes and bars which are especially attractive in summer months. Adventurists will love that fact that great sailing and surfing locations are just outside Zadar. Cycling is very popular and a best way to explore surrounding towns and beaches. More adventurous cyclist can go to explore Pag island or take a route to 0. Zadar is a port from which you can take a ferry or catamaran to nearby islands.